Kylie Hibberd has been a wildlife keeper for over a decade and says this year has been busier than normal.
Key points:
A South Queensland wildlife carer has seen an increase in the number of animals in need of rescue
A combination of wild weather as well as populations recovering from drought led to the spike
The public is warned to beware of joeys, birds and opossums that need help this summer storm season
Native animal populations have recovered in southern Queensland since the drought, according to the Stanthorpe carer.
"After suffering from drought for so long, the number of animals in care is slowly returning to what we would normally see in any given year," Ms Hibberd said.
But with excessive rain across the state, as well as widely varying temperatures, Ms Hibberd noticed the number of animals needing care had increased compared to the past three years.
Joeys, birds and opossums were the majority of animals handed over to Kangaroo Kapers Wildlife Sanctuary in Stanthorpe.
The center has also seen more unusual native animals including microbats, turtles and lizards this year.
It's a trend Queensland researchers are looking into.
Professor of conservation biology at the University of Queensland, James Watson, said Australian studies were not yet finalized to determine whether native animal populations had fully recovered to pre-2000 levels – or d before the drought.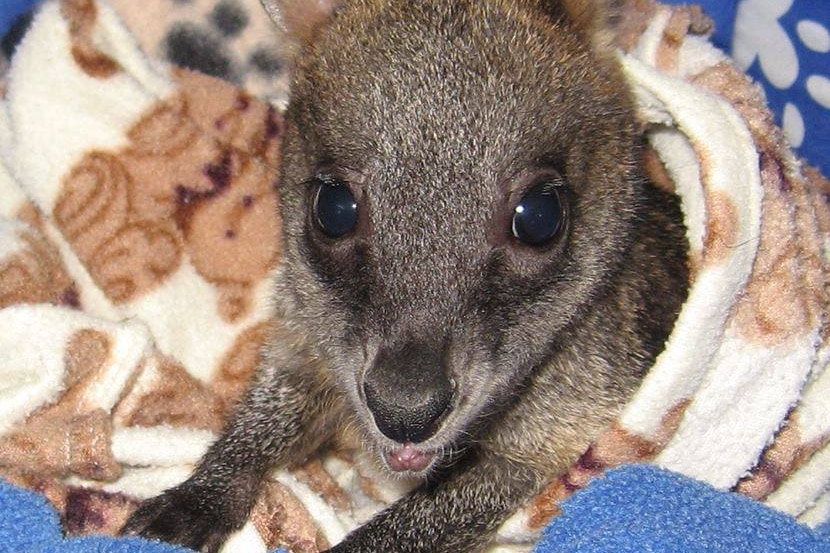 "What you would have on a normal cycle without climate change is that these boom and bust cycles should happen every ten years," Professor Watson said.
"But, because of climate change, they are becoming rarer and more extreme. So we don't know how they [animal populations] come back again."
But, he said he's seen an anecdotal "bounce" of a lot of cash.
"Macropods or kangaroos are very good at bouncing because they reproduce continuously. What we see is that waterfowl reproduce a lot, and a lot of hawks and kites also reproduce rapidly," said Professor Watson.
"On the other hand, it means there are more human-wildlife interactions, which means a lot more individual animals are taken to vets.
"Which is sad, but it's really a cloud of hope that you can actually get that rebound."
Pests, rain and cold causing problems
Ms Hibberd said the year's excessive rains in southern Queensland had led to an increase in ticks, fleas, mosquitoes, flat flies and grass toxicity affecting animals in care.
Although other wild weather factors also caused obstacles for native wildlife.
"Birds are probably the most affected by the wild weather," she said.
"Parent birds may place the nest in the sunniest spot if the weather has been cold to help warm and warm the eggs, and then we get a heat wave.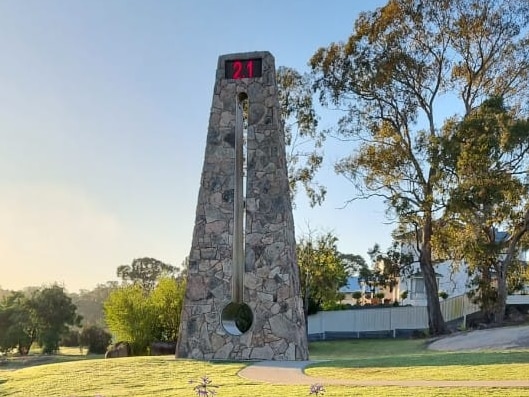 "The nests can be placed in an area protected from the wind, but then you get a cold snap, which ends up freezing the eggs."
High winds have also been a factor for bats and birds that rely on sight and smell to fly.
Professor Watson said that although extreme weather conditions have affected wildlife this year, they could see benefits in years to come.
"We have to remember that Australia has a very chaotic climate," he said.
"You should never think about the environment day to day or year to year because it changes so much.
"But, we just have to remember that a few years ago we desperately needed rain.
"And of course with the rain comes the bugs, and things associated with that, which is uncomfortable but it's actually great for the ecosystem."
What to do when you find an animal
Ms Hibberd said anyone who finds an animal in distress should first make sure they are safe themselves.
"The carer will ask a variety of questions such as: what species is the animal, how big is it, were there any obvious signs of injury or illness, where was it found, what is what is important in the immediate area, like if it is a residential area, are there other animals of the same species nearby," she said.
"The photos are fantastic because on occasion furless joeys, featherless birds, can be difficult to identify correctly for a short time."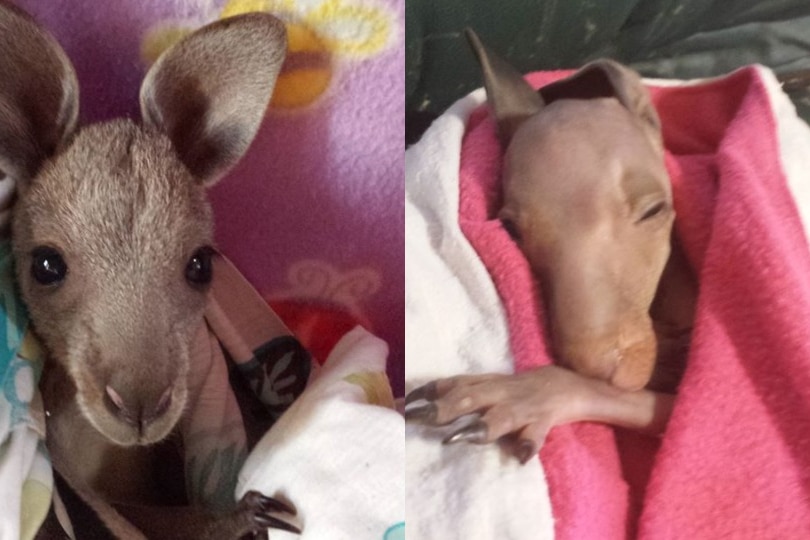 As well as contacting the carer, Ms Hibberd said if the animal is a bird, a rescuer could also make a nest.
"The parent birds may return, or the bird is kept calm and safe for a few hours for observation, then released by the rescuer himself," she said.
"Or it may very well be that the animal needs to be turned over to the care of wildlife carers for rehabilitation and eventual release."
In the meantime, each species has its own peak or trauma season that will help anyone looking for injured animals.
"Kangaroos and wallaby joeys would normally be catered for between May and October," Ms Hibberd said.
"Birds are normally in the spring, so August through December, and baby opossums are normally cared for between July and December."
.