Food giant Kellogg Company is spun off into three separate, as yet unnamed businesses that focus on plant-based foods, cereals and snacks. The company has decided to divide its business into these key segments to focus on innovation and growth in each of them.
"Kellogg has embarked on a successful transformation journey to improve performance and increase long-term shareholder value," Steve Cahillane, president and CEO of Kellogg Company, said in a statement. "This has included redesigning our portfolio, and today's announcement is the next step in that transformation."
Going forward, Kellogg's will operate these three tax-exempt spin-offs as independent public companies, each with its own corporate culture and strategic priorities, with the goal of maximizing the potential of its food segments, cereals and plant-based snacks. This distribution of companies allows them to set their own growth objectives in relation to their markets and provides more agility to each.
"These companies all have significant stand-alone potential, and increased focus will allow them to better direct their resources to their distinct strategic priorities. In turn, each company is expected to create more value for all stakeholders, and each is well positioned to build a new era of innovation and growth," Cahillane said.
MorningStar Farms
Kellogg's New Plant-Based Foods Company
As part of the new spinoff, Kellogg's is tentatively renaming its plant-based foods business "Plant Co.", which it currently values ​​at $340 million. This company will be anchored by Kellogg's MorningStar brand, which it acquired 20 years ago and which has grown significantly in recent years.
To compete with emerging plant-based meat technologies, Kellogg's Incogmeato line in 2019 launched MorningStar's Incogmeato line with plant-based burger patties, chik'n nuggets and chik'n fillets before to expand with two flavors of vegan soy sausages. in 2020. Since then, the brand has followed trends and innovations in the vegetable field and in 2021 launched vegan chicken fillets that mimic their animal counterpart. Featured on the menu of popular Atlanta-based chain Slutty Vegan, the breaded tenderloins are made using a proprietary technology that creates a texture that stands out and is indistinguishable from chicken meat.
Incogmeato has also partnered with Disney (Mickey-shaped vegan chicken nuggets) and Kellogg-owned Eggo (limited-edition vegetarian chicken and waffle box) to create co-branded plant-based meat products.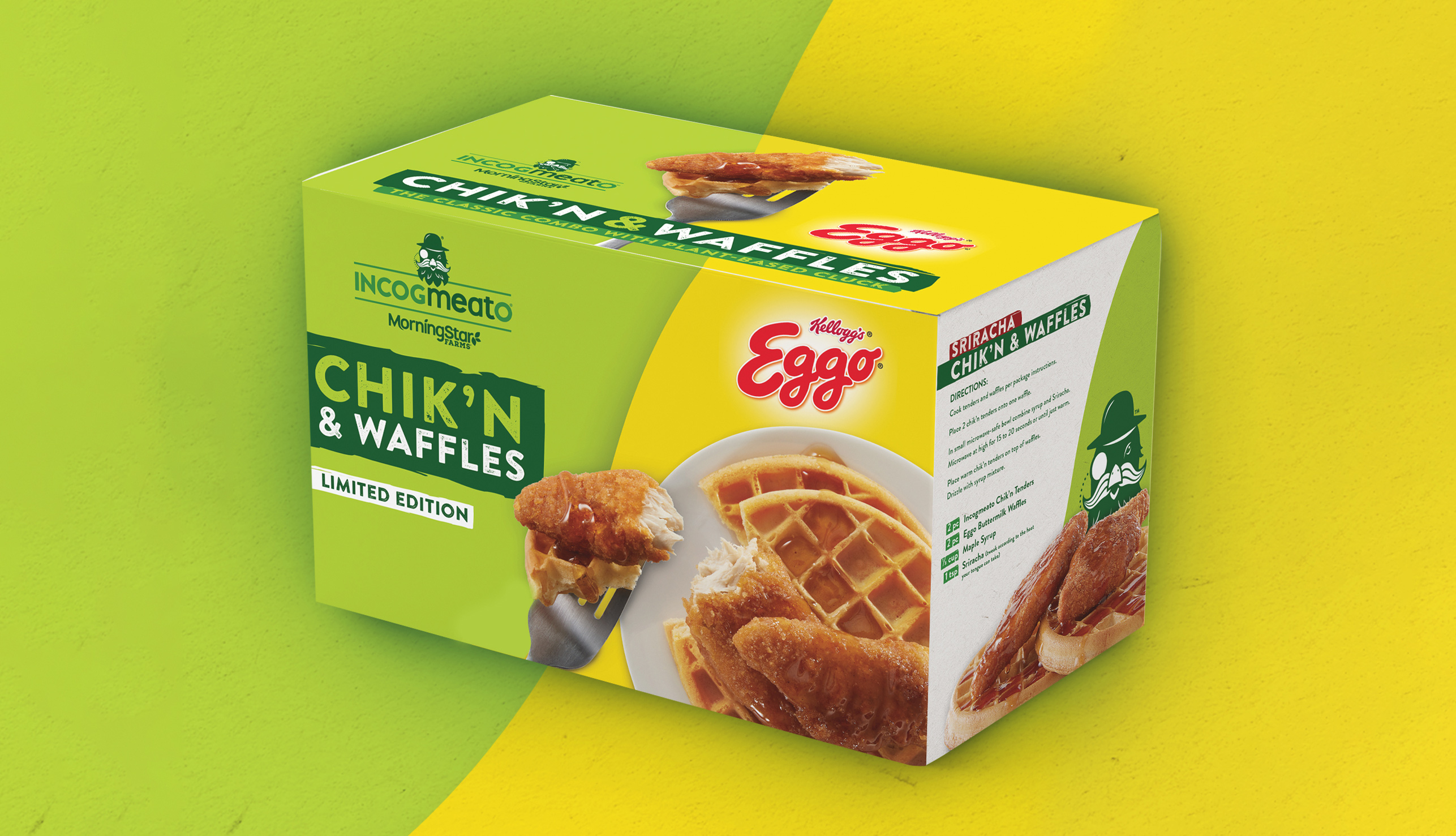 Kellogg Company
As an independent company, Plant Co. can focus on capturing greater market share of the herbal category and expanding its reach in its target areas, which are currently the United States- United, Canada and the Caribbean.
The second independent company is tentatively called the "North American Cereal Co." is currently valued at $2.4 billion and includes brands such as Kellogg's, Frosted Flakes, Froot Loops, Mini-Wheats, Special K, Raisin Bran, Rice Krispies, Corn Flakes, Kashi and Bear Naked. The final part, which Kellogg's calls "Global Snacking Co." for now, is valued at $11.4 billion and includes brands such as Pringles, Cheez-It, Pop-Tarts, Kellogg's Rice Krispies Treats, Nutri-Grain and RXBAR.
North America Cereal Co. and Plant Co. will both remain based in Battle Creek, Michigan, while Global Snacking Co. will maintain dual campuses in Battle Creek and Chicago, with its headquarters located in Chicago. The spin-offs are expected to be completed by the end of 2023.
Plant-based processing of major foods
Kellogg's has been in business for 116 years and its restructuring is part of a growing trend of food giants adding subsidiaries to capture consumer interest in plant-based foods. Canadian meat giant Maple Leaf Foods did just that in 2017 when it acquired both Lightlife Foods and Field Roast Grain Meat Co. for $140 million and $120 million, respectively. Shortly after, the company established Greenleaf Foods as a subsidiary that focuses solely on growing its plant-based business.
Danone took a similar approach when it acquired White Wave Foods, which operates the Silk, So Delicious, Alpro and Vega brands, in 2016 for $12.5 billion. Since then, Danone has made substantial progress in the dairy-free space with its own launches under brands such as Oikos and investments in innovation that have resulted in new blended plant-based milk products under its So brands. Delicious and Silky.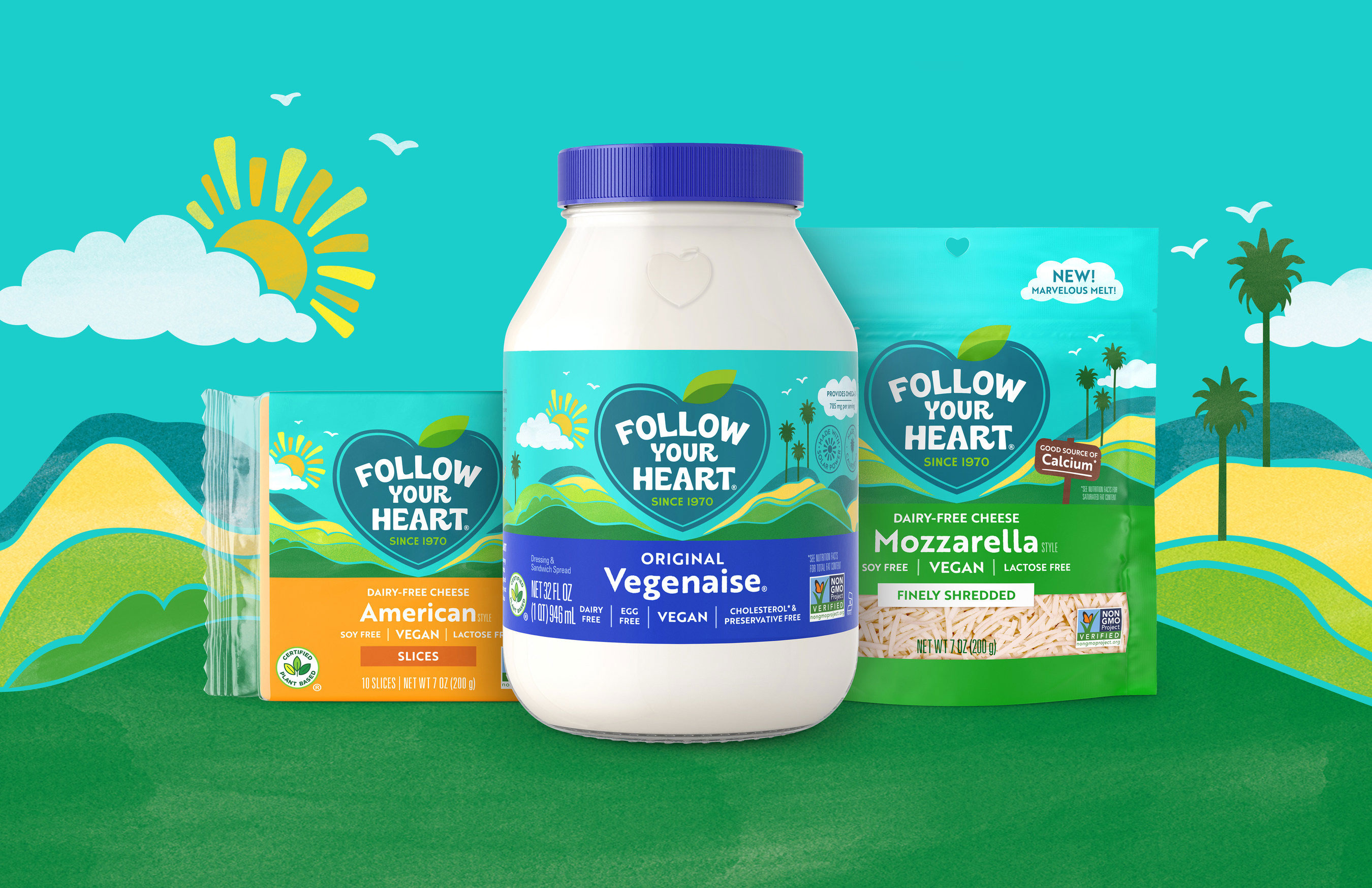 Follow your heart
Last year, Danone expanded its plant portfolio with the acquisition of Earth Island, the company behind Vegenaise maker Follow Your Heart. This acquisition allows Danone to pursue its objective of increasing its global plant-based sales to $6 billion by 2025.
Kraft Heinz is also looking to enter this space, but through a strategic partnership with TheNotCompany, a Chilean startup that uses artificial intelligence to create plant-based alternatives identical to their animal counterparts. Under the partnership, the companies will operate The Kraft Heinz Not Company, which combines Kraft Heinz's extensive industry knowledge, relationships and portfolio of iconic brands with NotCo's technologies. This partnership is expected to result in new plant-based products and potentially plant-based versions of existing Kraft Heinz products, such as boxed macaroni and cheese, Lunchables, and more. Overall, the goal of this joint venture is to "reshape the food landscape and set a new standard for plant-based innovation."
For the latest vegan news, read:
A vegan diet rich in legumes can help you lose weight, new study finds
Did Gordon Ramsay just make vegan steak with eggplant?
Dairy-free milkshakes are coming to all 220 Smashburger locations
JUST LAUNCHED! Get our 10 Easy Vegan Summer Meals recipe book as a FREE instant download.
Get the guide
JUST LAUNCHED! Get our 10 Easy Vegan Summer Meals recipe book as a FREE instant download.
Get the guide