HEDGESVILLE — Jennifer Miller handed a zucchini to a group of Hedgesville Elementary School students on Thursday afternoon and asked the group what a vegetable was.
Several cucumber guesses flooded her way before one student gave the correct answer.
As she presented purple, yellow and green cauliflower, the group was stunned to find that the vegetable was not white, and as Miller held up a jar of blueberries, she was greeted with a roar of cheers for a beloved fruit.
The Berkeley County Schools Registered Dietitian is one of many volunteers hosting a summertime children's farmers market at seven district schools through a partnership between BCS, the Department of Agriculture, United Way of the Eastern Panhandle, WVU Medicine and several West Virginia-based and local farms.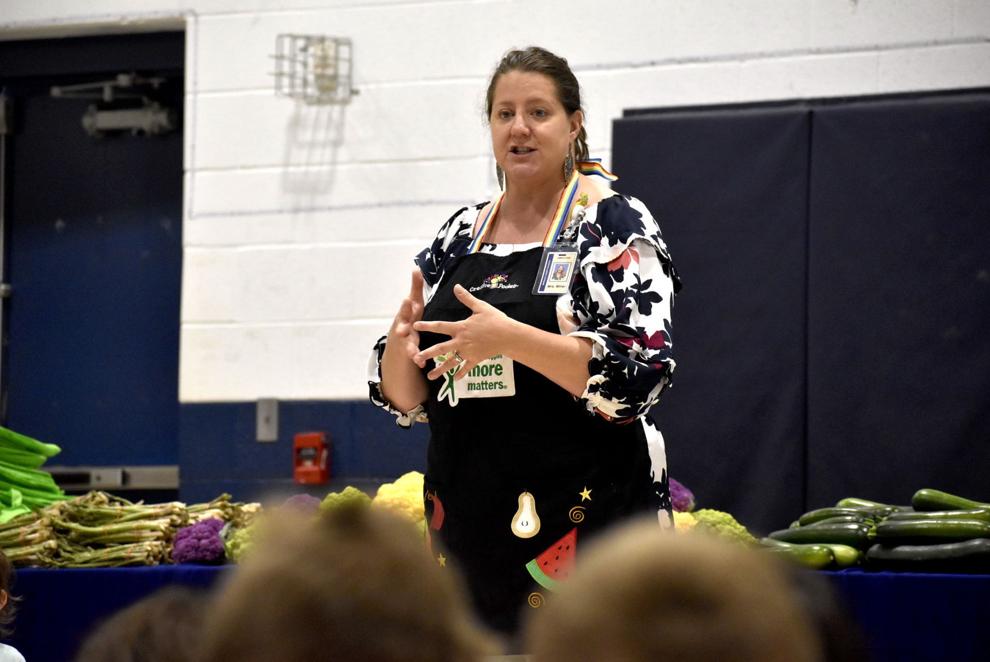 The group of volunteers, including Dana DeJarnett from WVU Medicine, Charlotte Norris from the United Way of the Eastern Panhandle and Nathan Bergdoll from the Department of Agriculture, shared a quick nutrition lesson, with Thursday's special topic covering nutrients from rainbow as the board was filled with a variety of colors from the Spring Valley Farmer's Market. The students were then given $5 in market dollars to "buy" whatever they wanted and place those treats in a reusable bag. Each item is approximately one dollar from the market, depending on the item, allowing students to choose multiple items.
Inside each bag was also a booklet of recipes specifically related to the products available that day. Recipes will change based on what farmers provide to each of the locations.
"I think it's important to expose kids to new and different fruits and vegetables that they may not have seen or tasted before," Miller said. "Or maybe they've never had the opportunity to come to a farmers' market; they only went to the grocery store so they don't know what a farmers market is or what it looks like.
DeJarnett added that during the first pass of the year, several students were particularly interested in agriculture.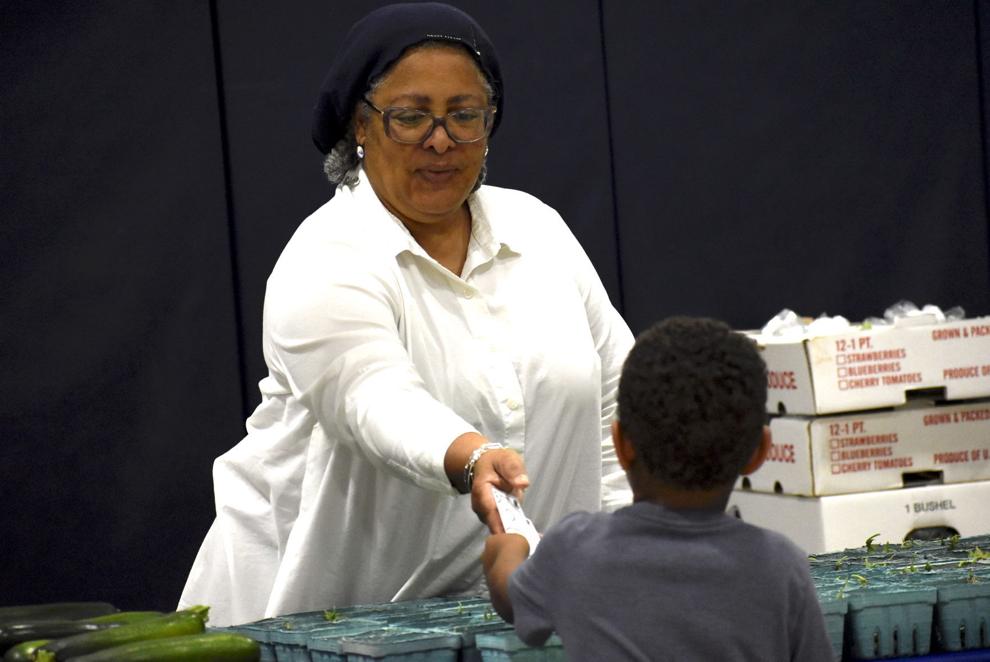 "They're really excited to see the fresh produce," she said. "When the farmer spoke the other day (at a first race for the year), a couple of kids said, 'I want to be a farmer. It gets them excited for something different. And the other thing too is that they can make the choice (when it comes to produce), and they may be more likely to try something new or eat the vegetable.
Just over 1,000 children will take part in the initiative this year across the seven schools as the second year program has been met with great enthusiasm.
Last year's pilot run was funded by a grant that did not provide funding this year, so finding a source through another grant has been a big success as the group hopes to continue the program for years to come. come.
"It was exciting," Miller said. "We weren't sure because it's all funding-based, and last year Nathan had a grant. Luckily, we were able to use some of the funding from one of the grants we have so we can continue. We hope it will be an annual thing if we can.
.